Description :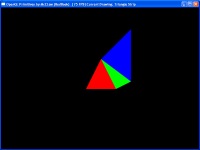 You will not find this tutorial in the Redbook.

I created another tutorial that would have been nice to see in the Redbook, so i added this too

This tutorial shows how to Draw All of the primitives that the OpenGL API supports.

Use "K" to scroll through each one.