Description :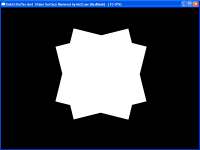 You will not find this tutorial in the Redbook.

While I was reading through the book, I found that this would have been a nice example to add in there.

So here it is.

This tutorial shows how to setup The Depth Buffer and how to do Hidden Surface Removal.