Description :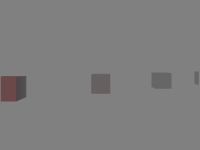 This is an example of how to implement the three different types of fog.

In the original example they use Teapots, but because we dont use the aux or glut library ( wich generate these atomatically), I used Cubes.

Use you left mouse button to toggle between the three Fog Modes.