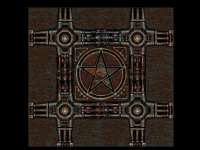 Multiple levels of detail on Textures

Luuk "Seriva" van Venrooij has sent me a tutorial on Texture detail.

It shows how to implement Bi-linear and Tri-linear filtering, and also Has 5 levels of detail on the loaded texture.

Use F1 to F5 for different LOD's on the texture.

Click on the image to go directly to the Download.