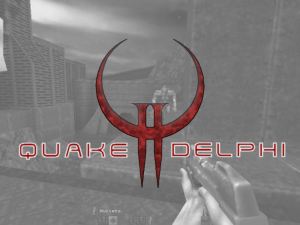 Quake 2 Delphi Website Gets A Face Lift

Since the old site got lost in the server move,
I created a new look for the Quake 2 Delphi Conversion Project.

Click on the image to go directly to the new site.

Status Of The Quake 2 Delphi Project

The current status is:
Conversion is at 100% and a remaining 5% of the known bugs still have to be fixed.

The game is already playable in the current state as you will see from the screenshots added today.