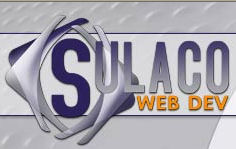 Sulaco Web Development

I can't believe I haven't updated Sulaco since July :eek:
The reason for this is that I have started my own web development company (Called Sulaco Web Development), and it has been taking up quite a bit of time.

Sulaco web dev specializes in Web Design, Development, windows hosting and linux hosting.
We have also recently started offering Search engine optimization and marketing on top of our other offerings.
And we are also currently working on a system to do bulkmailing and email marketing for our clients.

SA Game Dev site gets a face lift.
Its been a long time coming, but sagamedev now has a new look and I must say it looks awesome!
Nicely node guys!
Click here to check out their new site.